The influencer marketing industry has seen tremendous growth in the past few years. Influencers are constantly teaming up with brands not only for brand awareness but also for the mushrooming of each influencer. The term influencer marketing is the new buzzword in the world of digital marketing. If the modern world is a person, then social media is the alter ego. Every aspect of a person's social life is merged into their social media accounts. Influencers with a sizable social following are capable of pursuing their audience. People used to love the digital presence of their favorite celebrities. Over the past few years, social media has also seen the evolution of non-celebrity influencers. People with no fame or public recognition started showing a strong digital presence using various hobbies and interests. Irrespective of the influencer level, people support these digital natives and trust them for their authenticity.
The influencer marketing landscape has been shaped by social media demographics. More brands have developed faith in influencer marketing. Hence, the need for influencer marketing agencies has emerged. The agencies aim to bridge the gap between brands and influencers. These platforms help in streamlining the process by connecting brands with relevant influencers. Let's brief about some of the top influencer marketing agencies in India.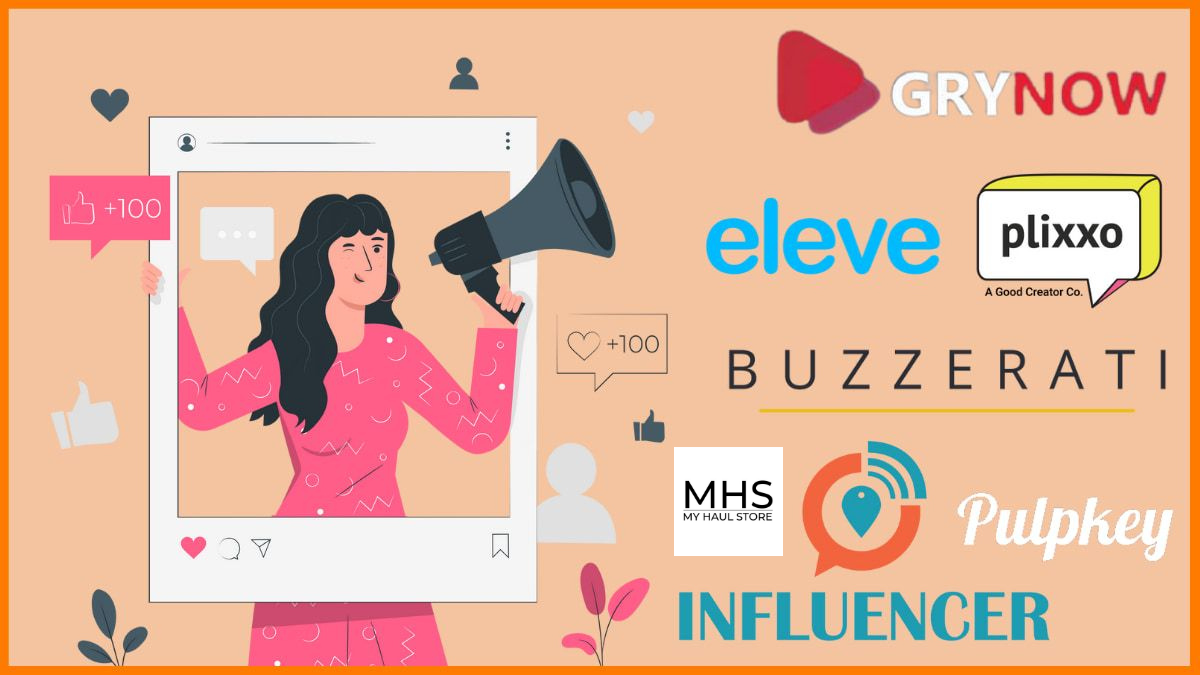 GryNow Media
One of the leading influencer marketing agencies in India with a huge base of more than 50, 000 influencers, bloggers, content creators, and artists. They have more than 5 years of experience in the social media realm. GryNow Media provides the right marketing strategies for the brand.
Klear
With more than 4 years of experience in influencer marketing, Klear has already been associated with famous brands such as Huawei, IBM, Adidas, JP Morgan, Coca-Cola, Microsoft, etc. Its mission is to promote authentic marketing effectively.
My Haul Store
One of the best influencer marketing agencies in India, which helps brands connect with the influencers effectively. My Haul Store is one of the leading platforms for brand awareness and boosting product sales. They run various marketing campaigns on different platforms like Instagram, YouTube, Facebook, LinkedIn, etc. They promise updated marketing strategies and always reach the client's expectations.
Plixxo
Plixxo is a leading influencer marketing platform with more than 26, 000 influencers, YouTubers, Bloggers, celebrities, Instagram influencers, TikTok video creators, etc. In this platform, budding influencers get a chance to sign up for paid campaigns organized by brands.
OPA
OPA has a network of more than 50, 000 influencers. They have already worked with famous brands like Himalaya, Lakme, Marico, Mittal Teas, CocoSoul, Klairs, BeardHood, etc. OPA focuses on micro-influencer marketing in India and has already delivered great campaigns to some of the top brands.
Winkl
Based in Bangalore, this influencer marketing agency helps YouTubers, Bloggers, and content creators build their portfolios and present their content to relevant brands. Winkl helps agencies and brands launch, manage and track influencer campaigns.
There are several other Indian influencer marketing agencies doing tremendously well in the market. Grin, Influencer, PulpKey, Confluencer, #paid, CreatorIQ, Blogmint, Qoruz, StarNgage, BrandMentions, Eleve Media, etc are some of them.
Influencer marketing has been determined to be one of the most preferable customer acquisition channels in the coming years. The marketing scenario in India is constantly evolving. Hence, any influencer marketing agency that meets the brand expectations will continue to be blooming.