As an Indian, living in India (big surprise) I have seen Shah Rukh Khan, Rajnikanth, and Chiranjeevi being hero-worshipped. Cut-outs, poojas, fireworks, and rallies, all of these are all common phenomena in India. This only shows how much India loves its celebrities and it is not stopping anytime soon. And thanks to the booming social media, the celebrity culture took a whole new turn of phrase - INFLUENCERS.
With this mad rise in social media users, brands are heavily relying on these influencers to boost their brand image, products, and in turn sales. Influencer Marketing practically takes a brand to the potential consumer's home and demands them to obtain the product.
Advertising in India has drastically changed in the past few years. The foundation of advertising and marketing went from sales to brand awareness. And since then the whole marketing strategy and campaign of brands has transformed for the Indian audience.
Although influencer marketing has a huge success rate in India, the competition is also equally high. It is quite difficult for brands to crack it and reach their target.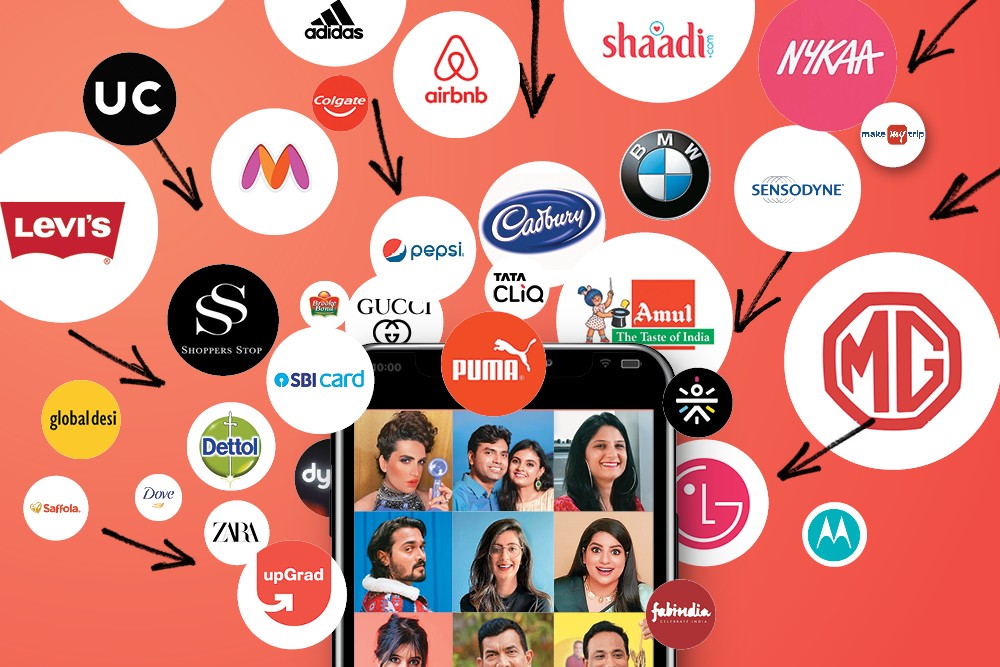 Here are a few brands in India that absolutely smashed their record sales and increased brand awareness over and beyond the charts with their influencer marketing campaigns.
1. Filter Copy and Loco
Filter Copy is one of the famous YT-based short video companies. It makes short videos that are relatable to day-to-day life. Filter Copy released a video called "Things Fathers Do" in honor of Father's Day. The father uses the loco app in one part of the video. Despite the fact that the plot appears to be so natural that there is no sense of a commercial endorsement, Loco will achieve its goal. This is one of the most effective Influencer Marketing campaigns I've seen.
2. KFC India
As they stepped into the Influencer scene, KFC India launched a new line of burgers and called it the "secret burger". Outlets across the country invited Food Bloggers and got them to taste the burger and post about it without revealing the name which built up curiosity. And once the burger was actually launched, bloggers were invited over to taste, review and post about it which attracted a whole lot of customers.
3. H&M
We all are very familiar with this multinational brand that is basically the one-stop solution to cheap fast fashion in India currently. They chose some of the top influencers on Instagram and hosted a photoshoot with their new line of clothes. The influencers then posted the same on their personal social handles and it was immediately attractive to consumers.
4. NYKAA
Nykaa took influence marketing to a whole new level by making it unique in every manner. They teamed up with Rohan Joshi, a well-known comedian. What, are you serious!! A comedian promotes cosmetics. That was the catch, to be sure. Nykaa planned to take advantage of Joshi's celebrity and achieve notoriety in an unusual way.
5. AMERICAN EXPRESS
With the trendy hashtag #ExperienceAmex, American Express kicked off its influencer marketing campaign in full force. They teamed with bloggers from diverse niches such as fashion, beauty, travel, and food to highlight their experiences with American Express cards and the rewards they received as part of the campaign. This is exactly what they said!
Well, these are some of the most attractive Influencer Marketing Campaigns that ran in the Indian social media market. And based on the trends of Influencer Marketing today, I am sure we will see many other campaigns in the future that are absolutely brilliant, appealing, bewitching, and captivating.